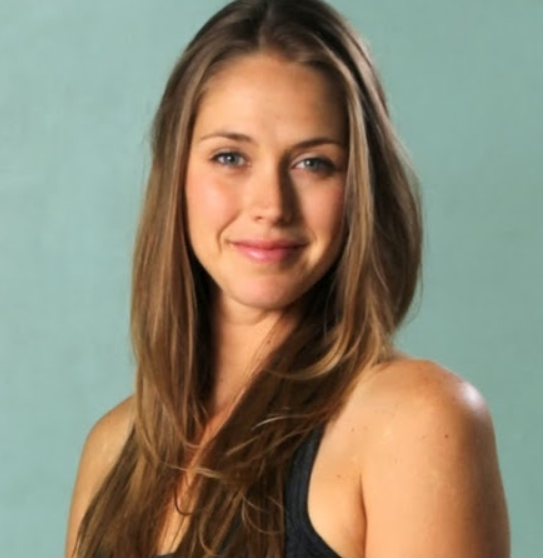 Amanda Meehan //
Mellow Flow
Hatha Flow
Amanda grew up as a competitive gymnast and has been interested in the human body and how it works, exploring its limits, growing and expanding, strengthening and gaining flexibility since an early age. Many injuries later, she was unable to continue in the demanding, high impact world of gymnastics. So at the ripe old age of 17, she found yoga as way to stay in shape but also to heal and experience movement in a whole new way! Amanda's teaching style is playful and compassionate, rigorous yet calming. Understanding that everybody is different is the main emphasis in all her classes, eliminating competition, judgment, and negativity. Amanda hopes you find yoga to be a joyful experience and to leave each class with a greater sense of self, focus and power to take with you into all aspects of your life. Amanda's classes are small, focused, and good for all levels. You are sure to get a great workout and leave feeling energized, grounded, and focused.

Jackson Lynch //
Align & Flow |
Align, Flow & Expand
Mid-day Breath and Meditation | Deep Relaxation

Twenty years ago I would never have believed it if you walked up to me and said I'd be teaching people how to relax deeply & live vibrantly today. What a shift! And thank everyone and everything that I'm here today able to share this work because back when my yoga journey started I was pretty dinged up. My hips and knees ached. I was anxious, stressed out and having panic attacks. As an athlete and then a branding & marketing exec in NYC I was addicted to the steady endorphin drip of those hyper-stimulated careers, yet my body and mind were telling me I needed a completely different approach - this caterpillar needed to evolve into a moth, if not a butterfly.
So on one of those unforgettably lovely spring mornings in New York City I strolled into the Equinox not far from my Chelsea loft and straight into a yoga class. Real talk, that beginner's vinyasa class was humbling, yet I felt a unique energy both during and afterward. Yes, I had become "yoga curious."
Don't get it twisted, my yoga story hasn't been all "Unicorns & Rainbows." Since being "discovered" by yoga I've had two more knee surgeries, one hernia repair, had malignant melanoma cut out of my head AND three hip replacements in those two decades. I've had lots healing, recovery & physical therapy and every time I was laid out by an injury or surgery yoga kept calling me back, meeting me wherever I was at the time.
So even with all those miles on the odometer, I'm feeling better than I've felt in decades, inside and out! And that's just the beginning, since yoga is far more than merely a physical practice. In fact, the poses are a kind of "gateway drug" to achieving a stillness of mind that begins to seep deeply into your life and over time allows you to make space for the things we really need to be in relationship with - the ground that holds us up and the breath that gives us life. To be continued...
Jana Johnson //
Vinyasa
Hatha Flow
Jana Johnson is an enthusiastic yogi of over 8 years. She was introduced to the philosophy & practice of yoga while living in New York and committed to the yoga journey soon after while serving as a peace corps volunteer in Paraguay.
Since moving to Los Angeles in 2016, Jana continues to expand in her practice and has completed her yoga certification training. As a Registered Yoga Teacher with Yoga Alliance (RYS-200), Jana experiences the joy of sharing this powerful practice with countless others on a continual basis.
Specializing in Meditation, Vinyasa, and Yin styles of yoga practice, Jana's classes tend to have a relaxing & rejuvenating feel as she sets the tone for authentically & intentionally connecting with oneself. Her aim is to create welcoming spaces, rooted in focused meditation, this allowing poses to be accessible, fun and liberating. Beyond that, her aim is for her students to allow the benefits garnered in the class to extend "off the mat" for positive influence in everyday life that go well beyond the formal practice.
Outside of a yoga class, you can find Jana in love with her fiancé, friends, and family. You may also find her reading a good book, hanging on the beach, engaged in a great conversation, creating something delicious in the kitchen, or simply & satisfyingly appreciating the beauty, joy and wonder of this life & this planet.
Laura Livermore //
Flow/Power/Sculpt
Yoga was the catalyst that propelled me on my spiritual journey.
It is more than just a physical workout; IT CONNECTS THE MIND, BODY + SOUL.
Through yoga, I not only gained more flexibility and stronger muscles, but also a deeper sense of self awareness, a stronger connection to my soul, the ability to manage stress, mental clarity, and MY PURPOSE.
Are you ready to dive deeper into your yoga practice?
Are you new to yoga and feel like the group classes are too overwhelming?
Do you have an injury and need help safely moving through the transitions?
I AM HERE FOR YOU!
Lili Medford //
Sweat Pop
Hi! I am Lisa Medford, also known as Lili. I started my dance career with a passionate kick in the womb as my mother watched Dirty Dancing in the movie theater, and haven't stopped groovin' since.
I spent the majority of my school years training at the Evergreen City Ballet under direction of Wade Walthall, known for his role of the Nutcracker prince in Pacific Northwest Ballets film of the Nutcracker. It was during this time I learned about discipline, and devotion to my craft.
At age 16 I transitioned into the Seattle Hip-Hop community where I trained and performed with crews that traveled and performed together. It was there I learned about flavor, style, and finding my own voice.
In 2009, 10 of my friends and I made our way to Los Angeles to train and work professionally as a commercial Hip-Hop dancers. In this time I toured with Jay Chou (who we like to call the Justin Timberlake if Taiwan), trained at Alvin Ailey American Dance Theater, in New York City, and had my music video debut as the futuristic leading lady in Steve Aoki & Waka Flocka's, "Rage the Night Away." What I've learned in my time in LA is that quality family and friends are absolutely sacred, and authenticity is my favorite thing in the world.
As a long time instructor at Pretenders studio and Moore Dancing, Assistant Director of World Groove Summer Camp, and founder of Soul of Cali Dance club, I have had the opportunity to discover my joy and unique style of teaching. I love laughter, flow, stories, and shared excitement. My nature is to make whatever I can into a game...especially when things get tough. My students are my companions, and I look forward to many more adventures to come.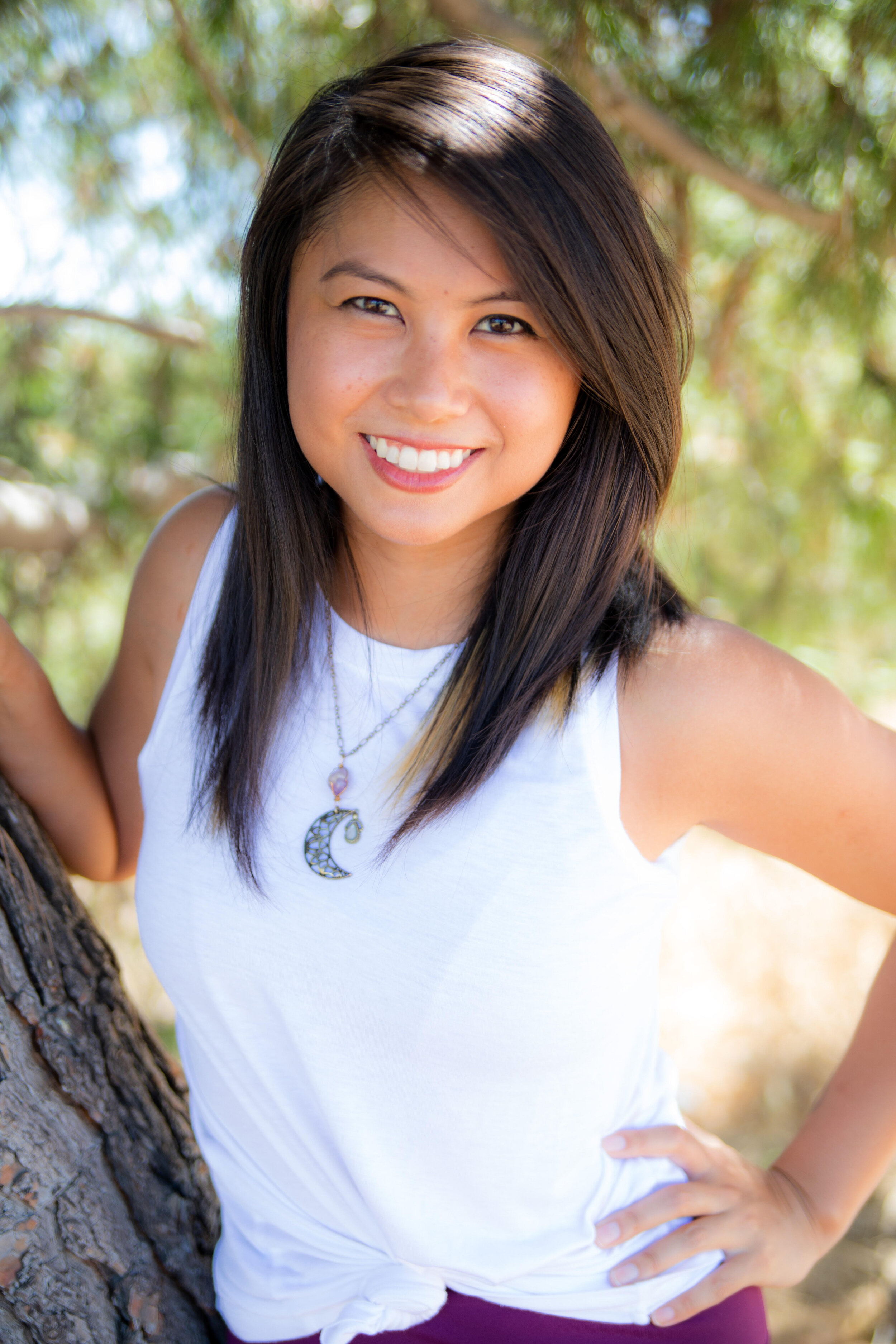 Grace Cecilio //
Mid-day Flow
Grace has always been drawn to the power of yoga and movement. From a young age, exploring her limits and physical capabilities brought great joy, expressing herself through cheerleading, dance, yoga, and more. She values how impactful practicing mindfulness and yoga philosophy can affect one's life.
In the middle of this on-the-go, busy day-to-day society, yoga has opened space to find stillness and peace amidst the seeming chaos. Creating connection between mind, body, and soul, she hopes to guide you in finding this capacity within yourself. Our bodies are powerful beings, and it's on us to find understanding, healing, and love for it.
Grace's classes will allow you to explore your own boundaries and gently approach your limits. She will help you find what works best in your body, as well as understanding the intricacies of your body and mind in a deeper and meaningful way. Whether through a upbeat flow to a gentle yin practice, she will challenge you to explore past the "comfortable" habits to guide you to grow and expand physically, mentally, and emotionally.